Posted 18/2/2012, 6:23 pm
Yesterday I had a great day with JC (Jonathan) and took some pictures. I drove down to visit Jonathan on his farm.. It's just across from Wilsons Prom and a beautiful part of the world.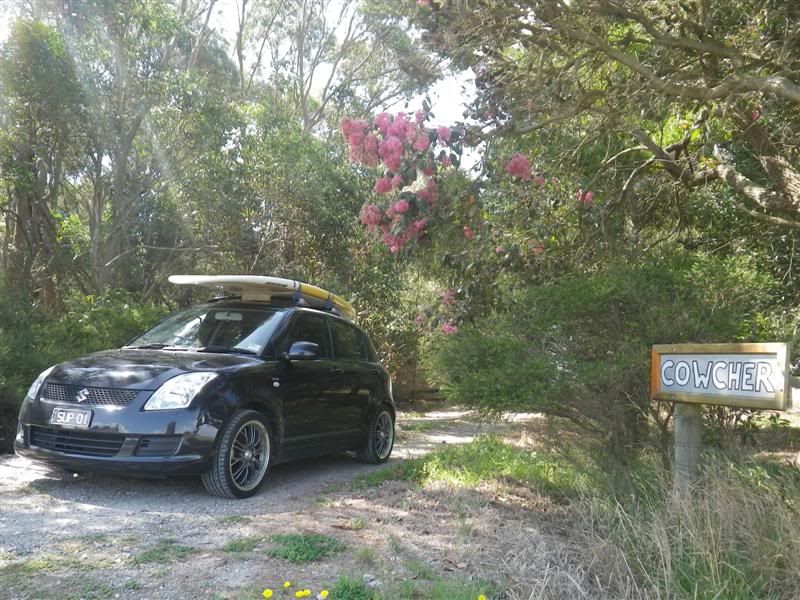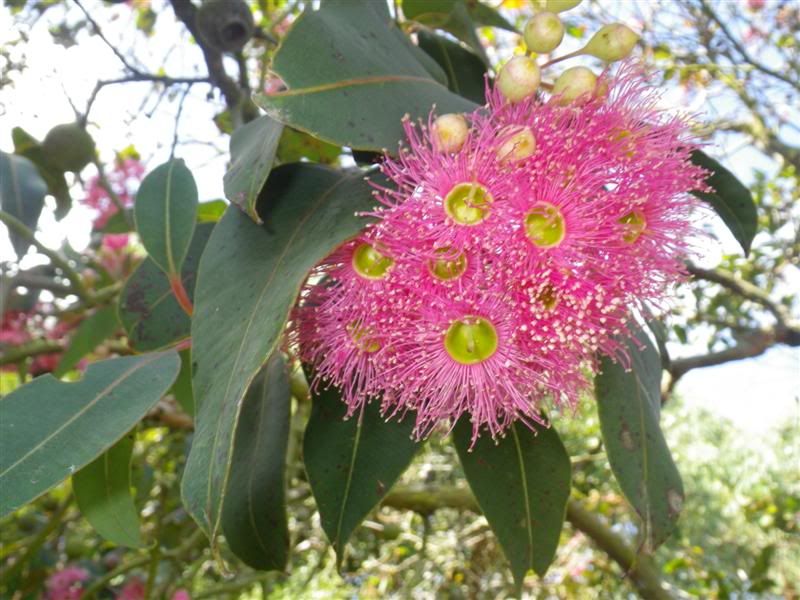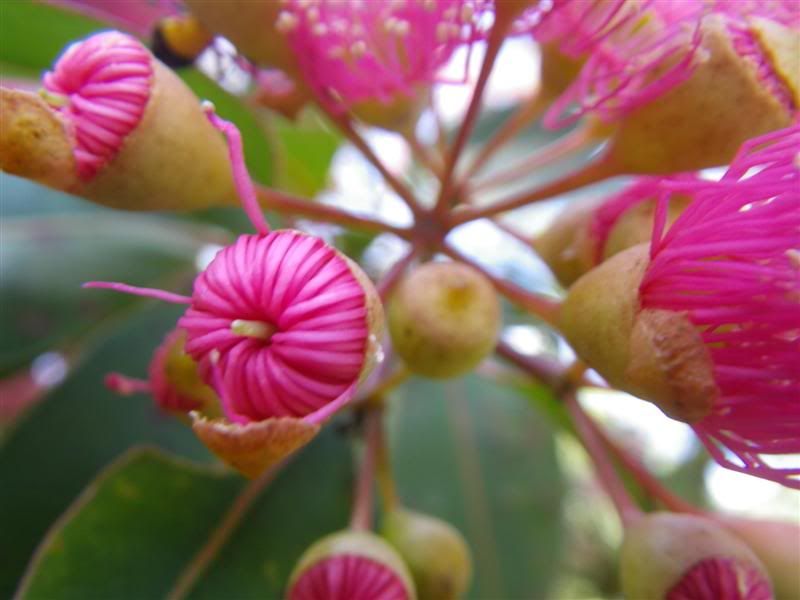 After following a long drive way I found JC's place.. We put our boards on his 4x4 and went for a paddle.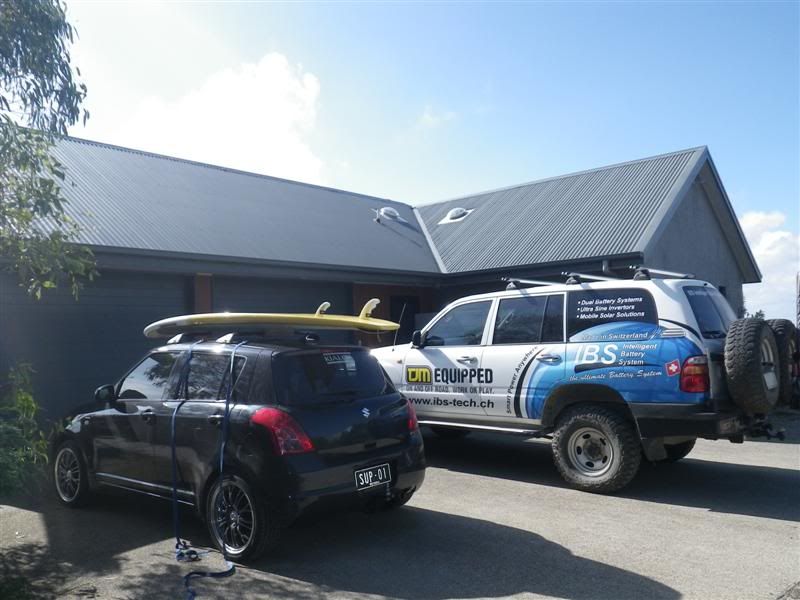 One reason for JC choosing this location was due to his love of windsurfing and just down the road is a place called Sandy Point.. It's a worls famous speed sailing location and we drove down there first and checked it out.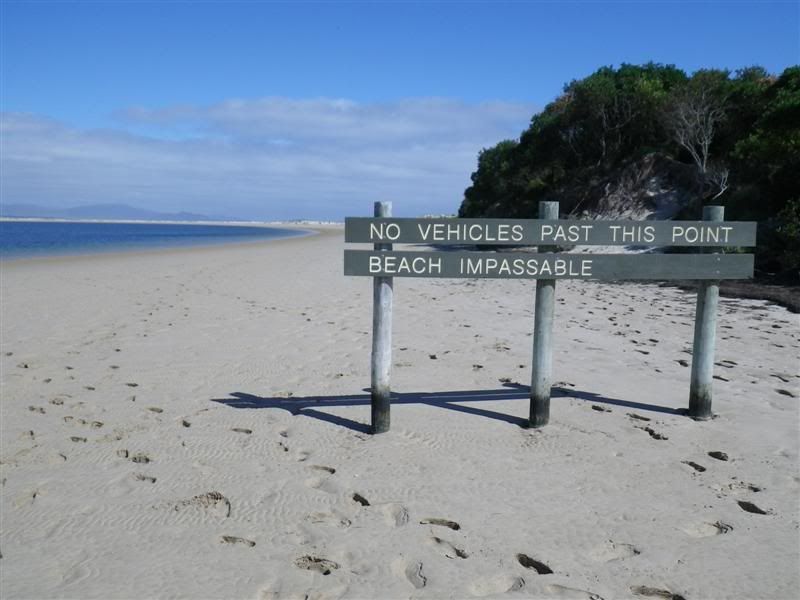 This is looking south and along the speed course.. Even in 50 knots of wind you can sail in smooth water within inches from the sand.. It's awesome when it's working and people come from all over Oz and even the world to sail here.
This is looking North and JC is pointing to his farm house on the hills in the distance.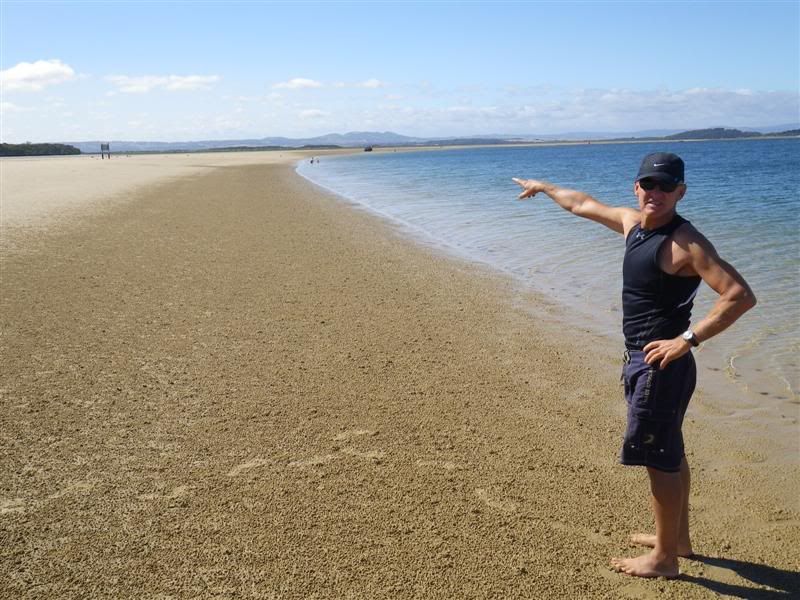 Just a few minutes drive over the hill there is the Sandy Point surf beach and we checked it out.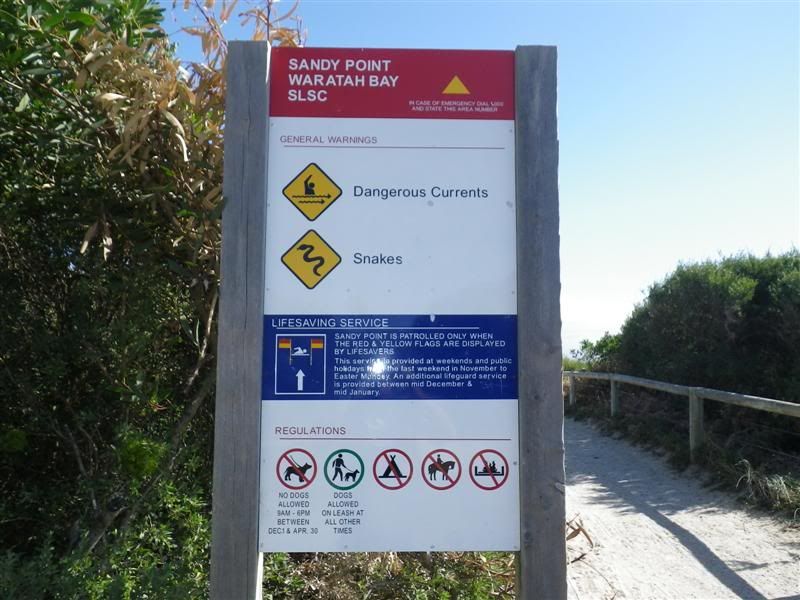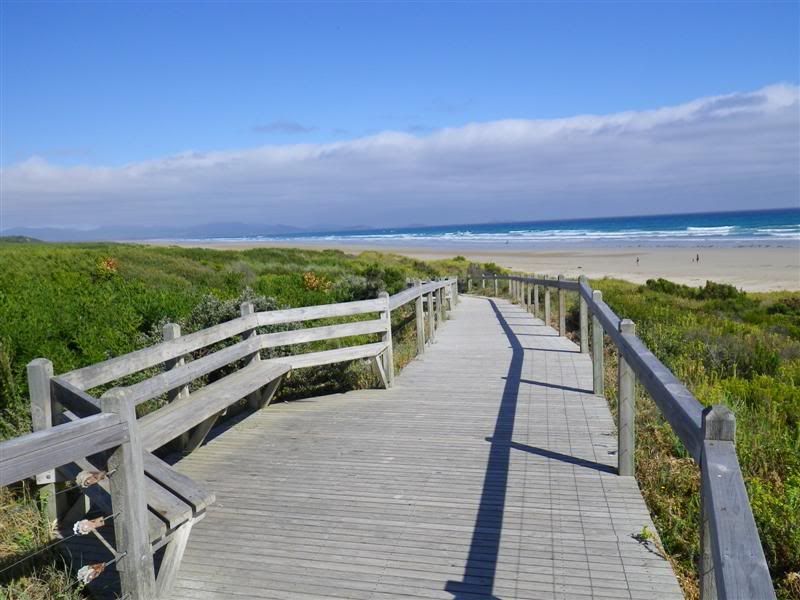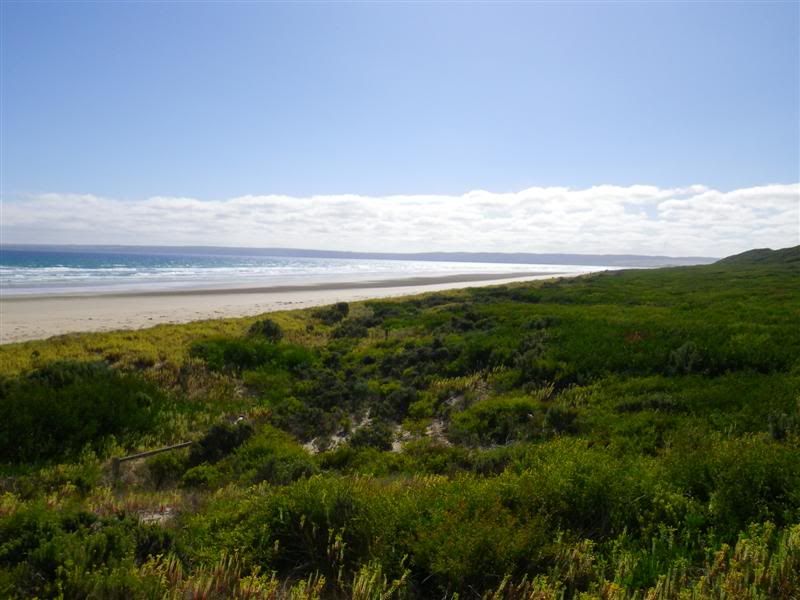 We then drove to a great paddling spot called Walkerville.. or something like that.. it's a place with these historic lime kiln's that were built over a hundred years ago.
We parked on the beach and then checked out the kiln's that were right on the edge of the beach.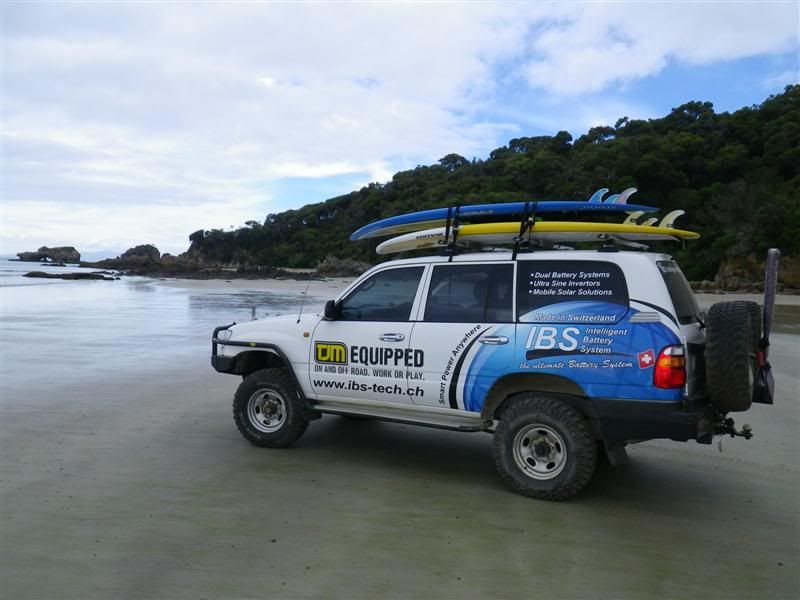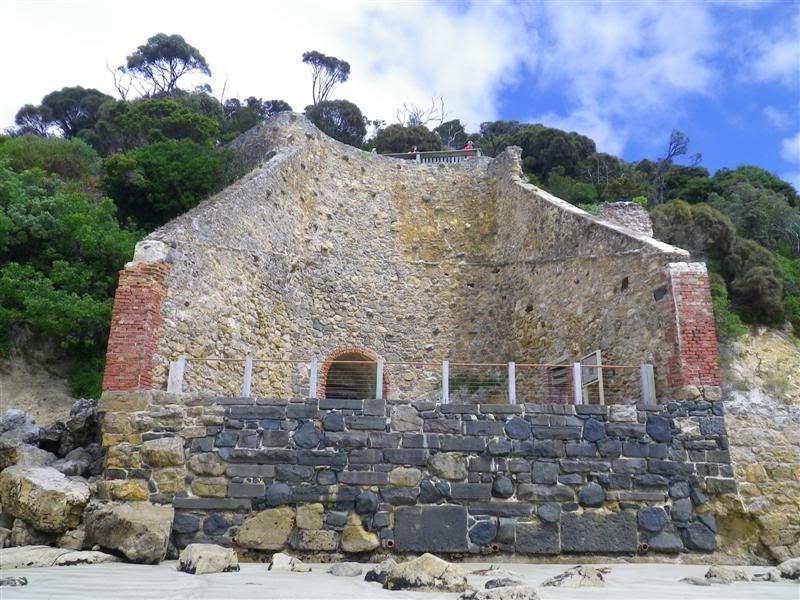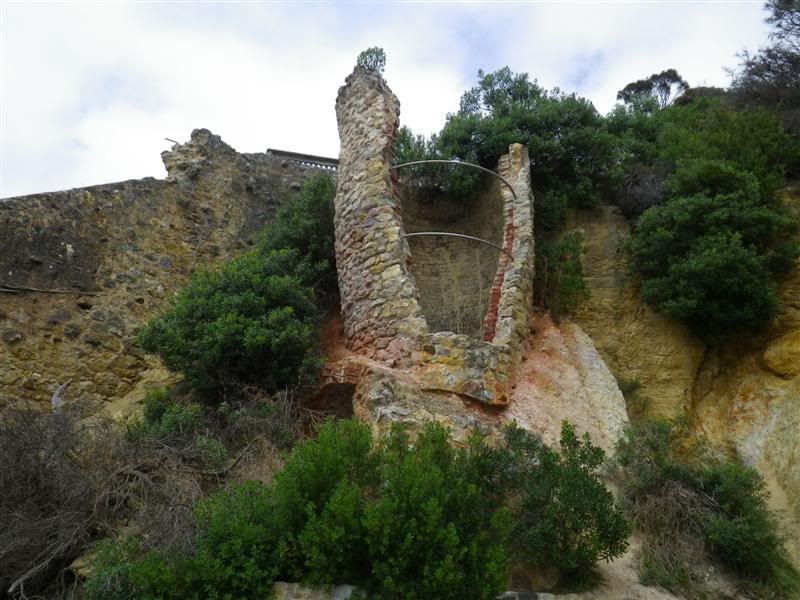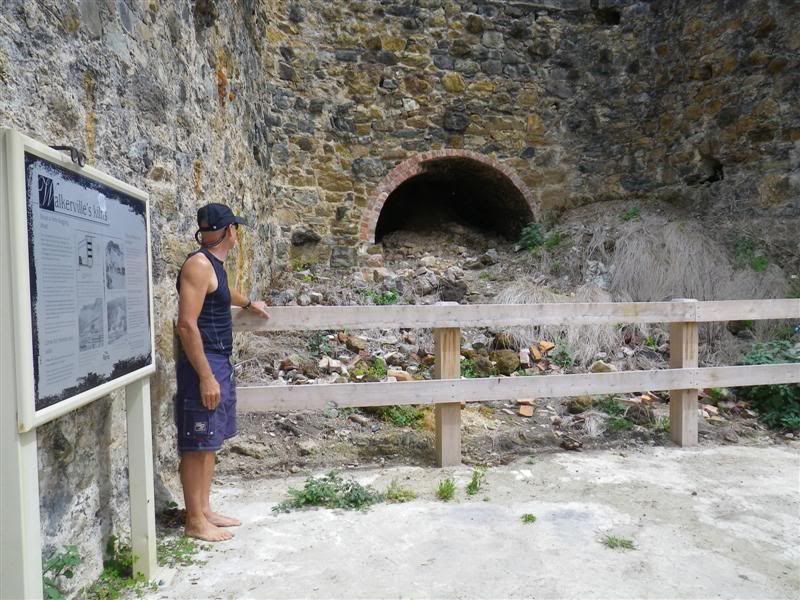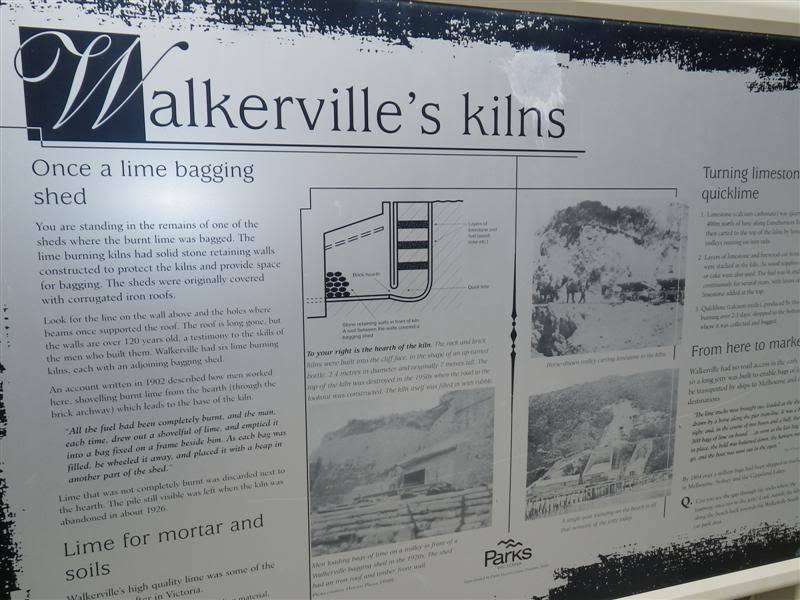 Time to hit the water and go paddling.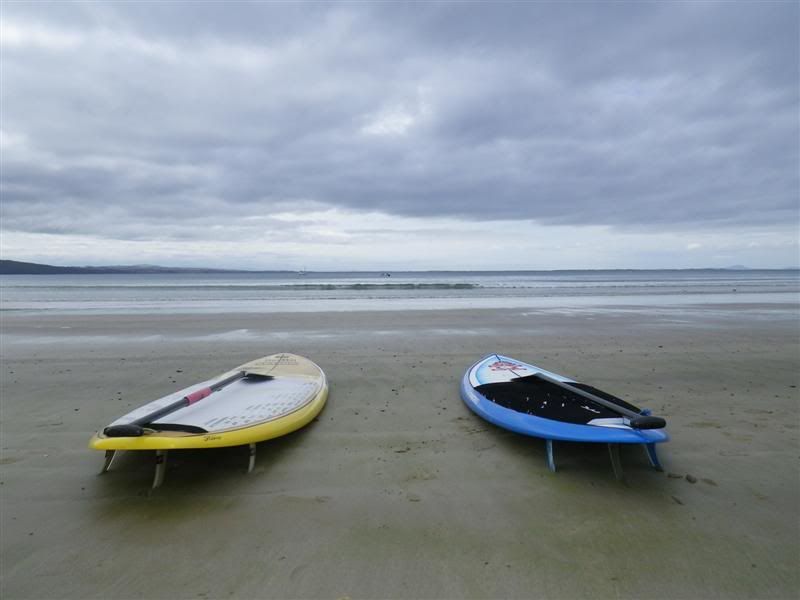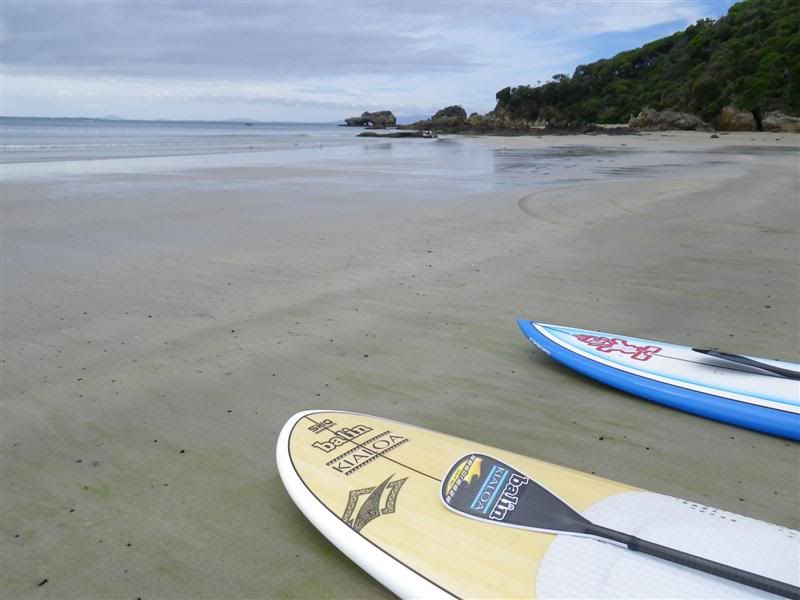 The water was warm and calm.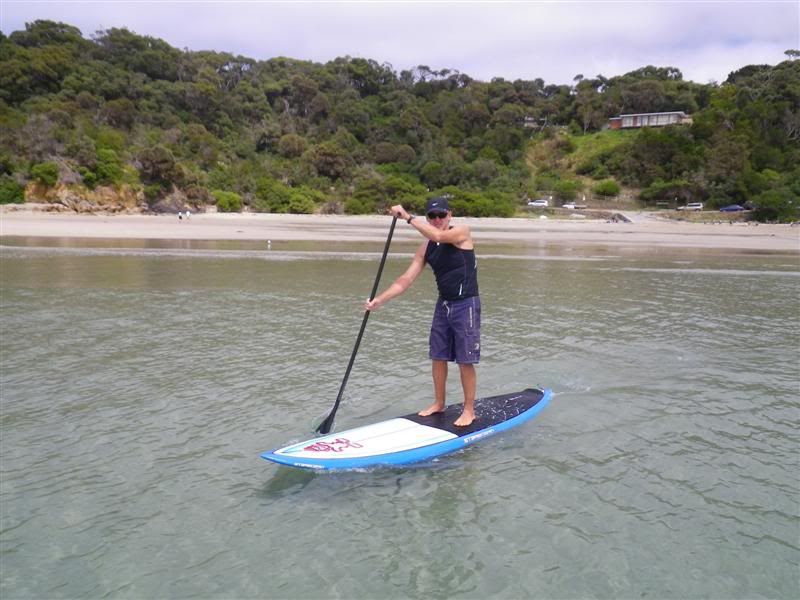 ,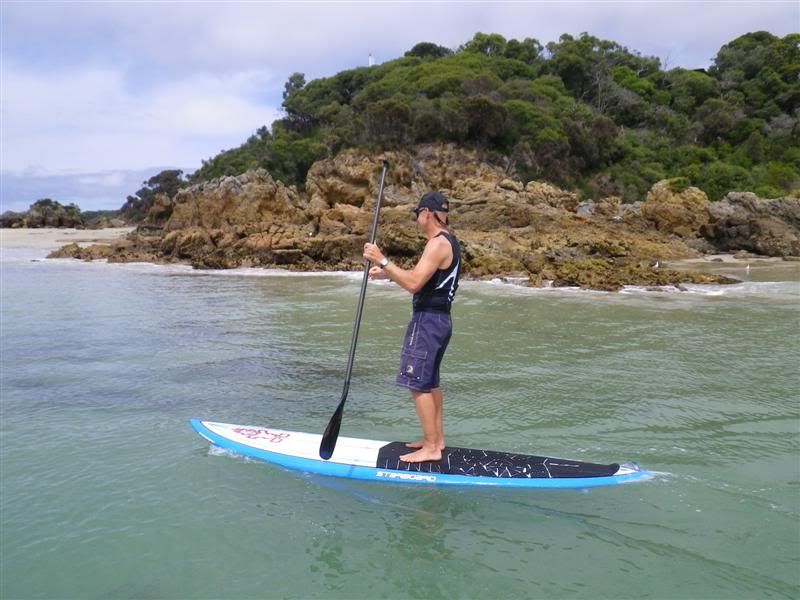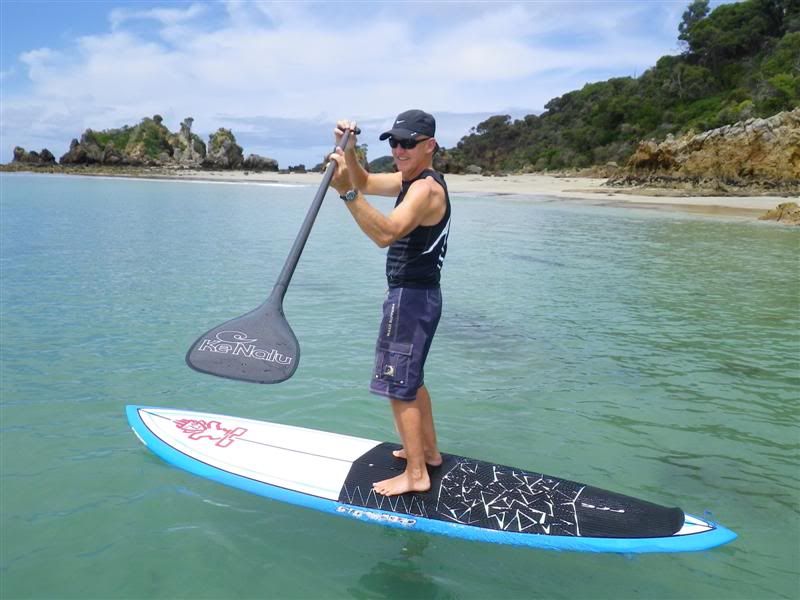 It's very rocky and interesting coustline.. and we cruised along enjoying the great conditions and spectacular views.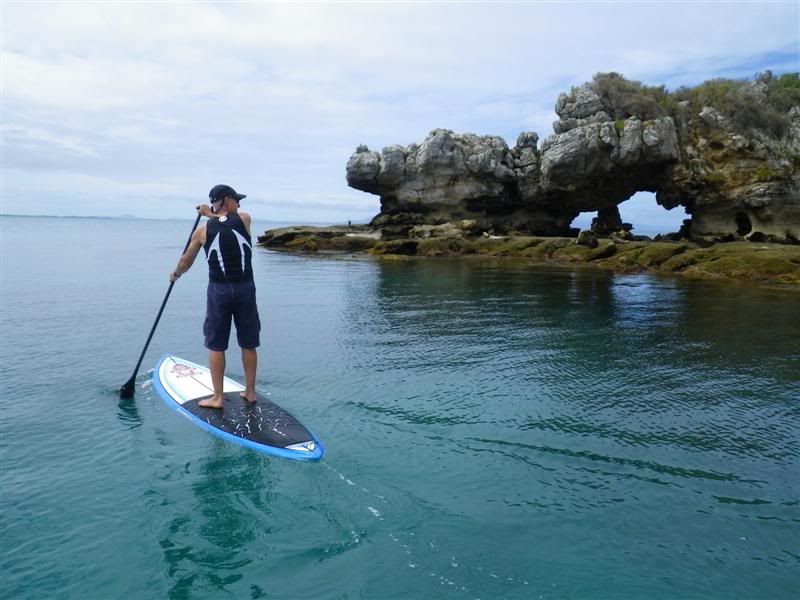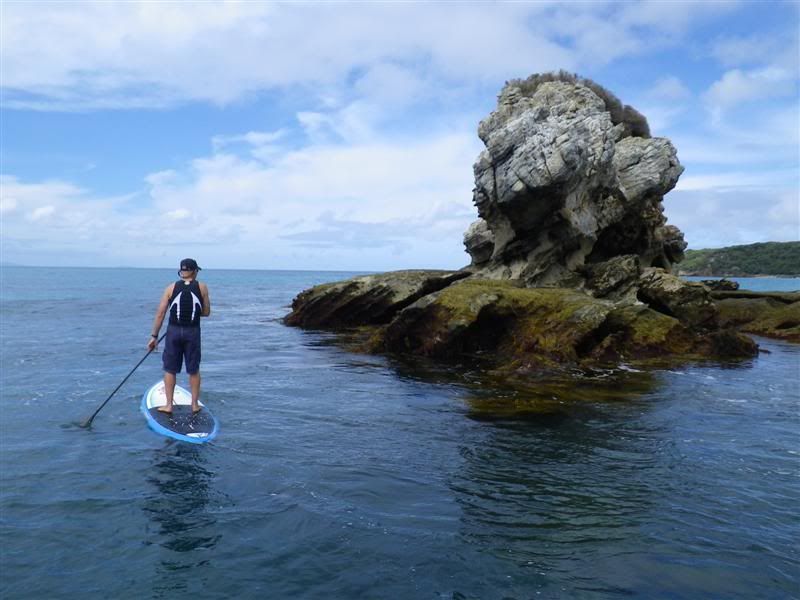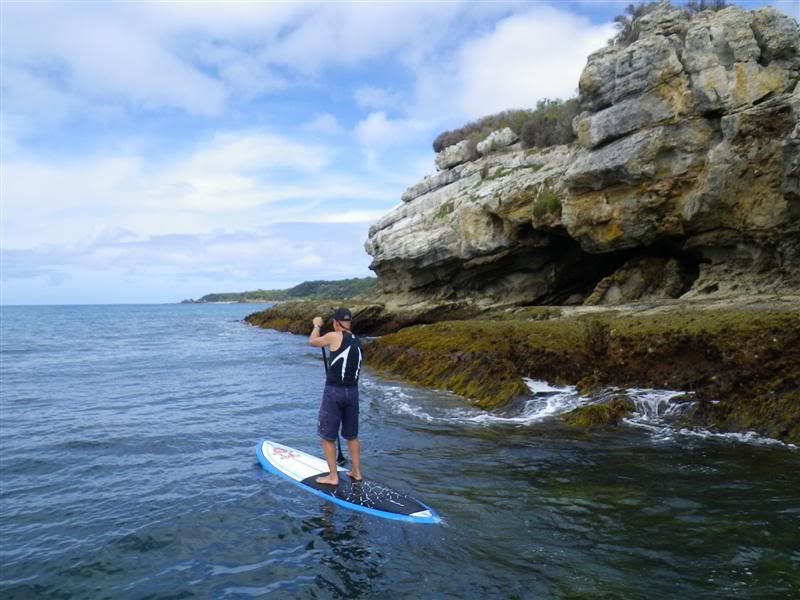 We paddled past the bat cave.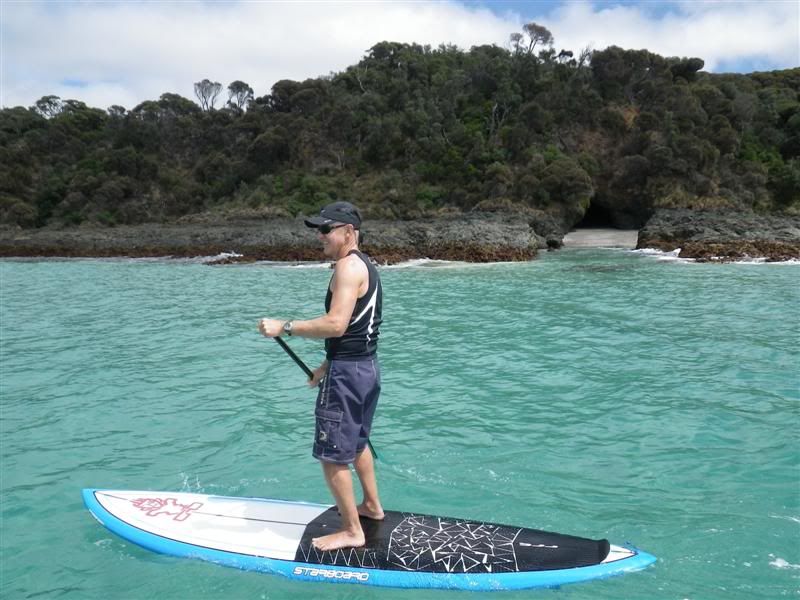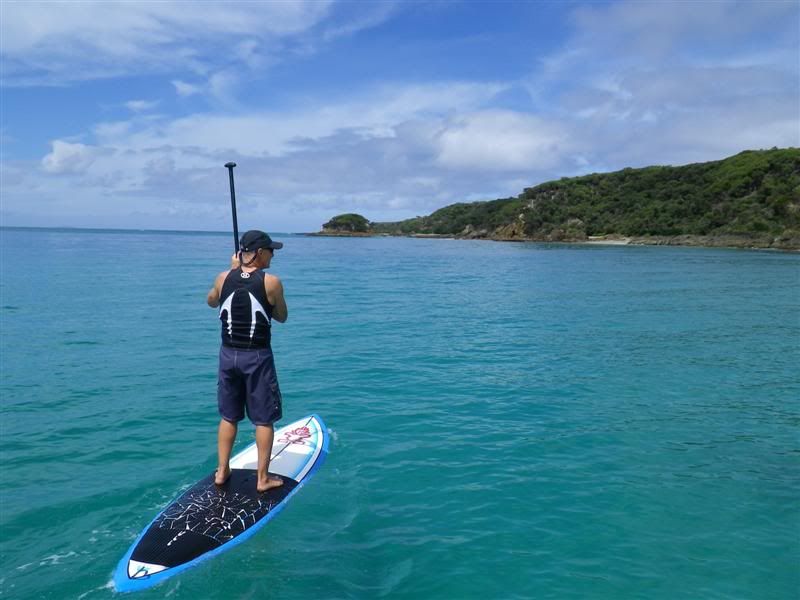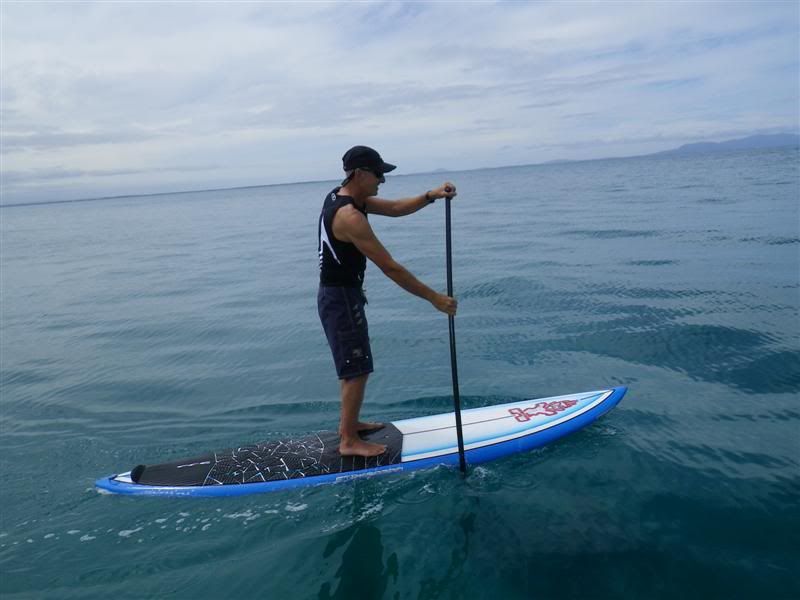 We found a little wave and played on it for a while.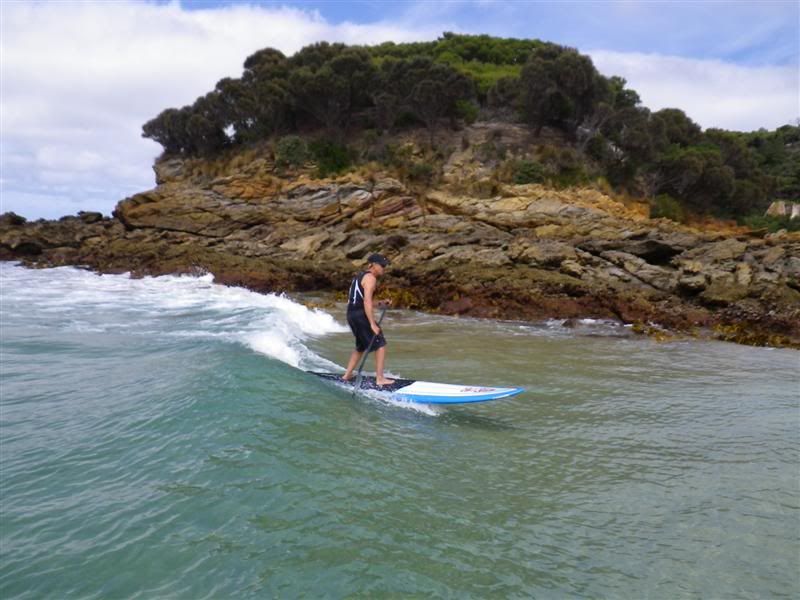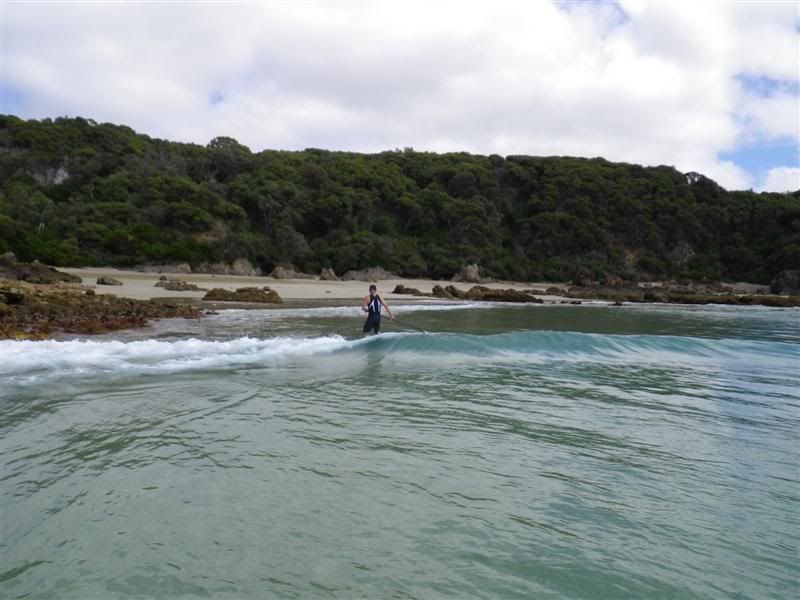 We stopped at a nice little beach.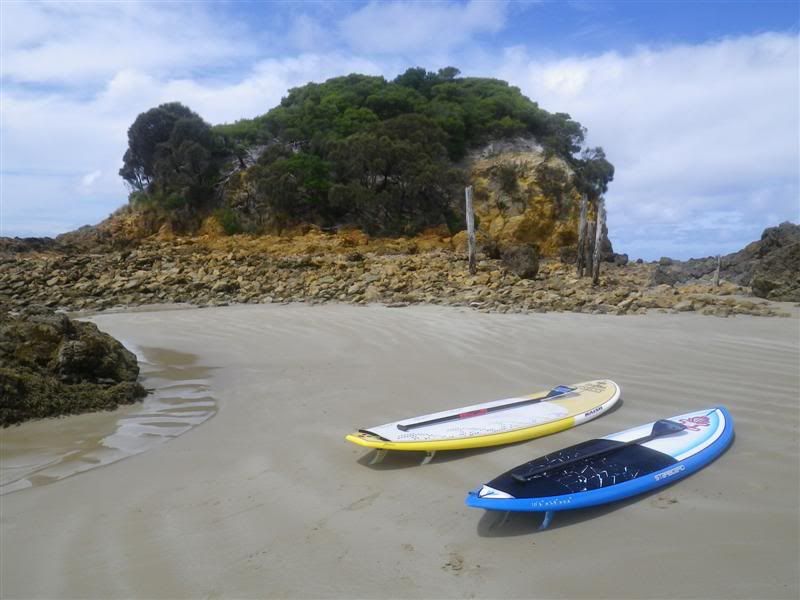 We continued paddling and past some amazing rocks.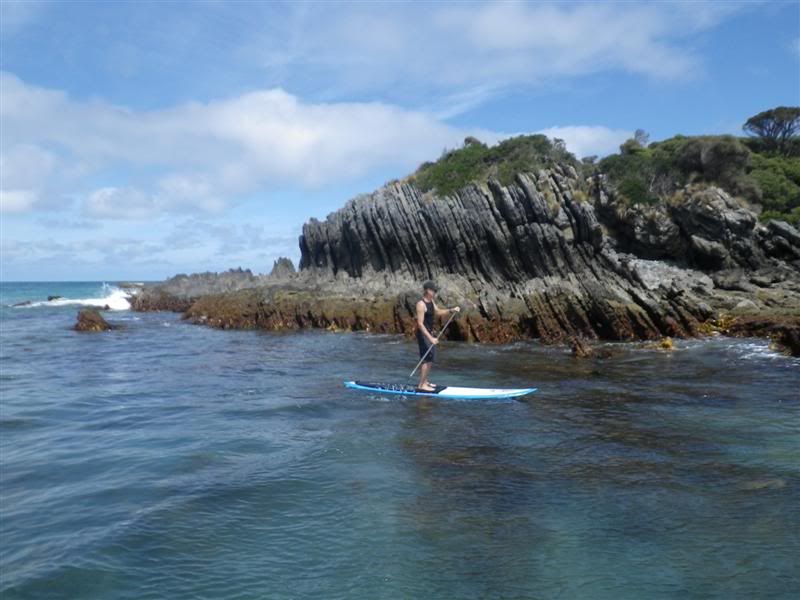 We paddled through some scary gaps in the rock with surging water and wirlpools that made timing important and also a little luck with the waves.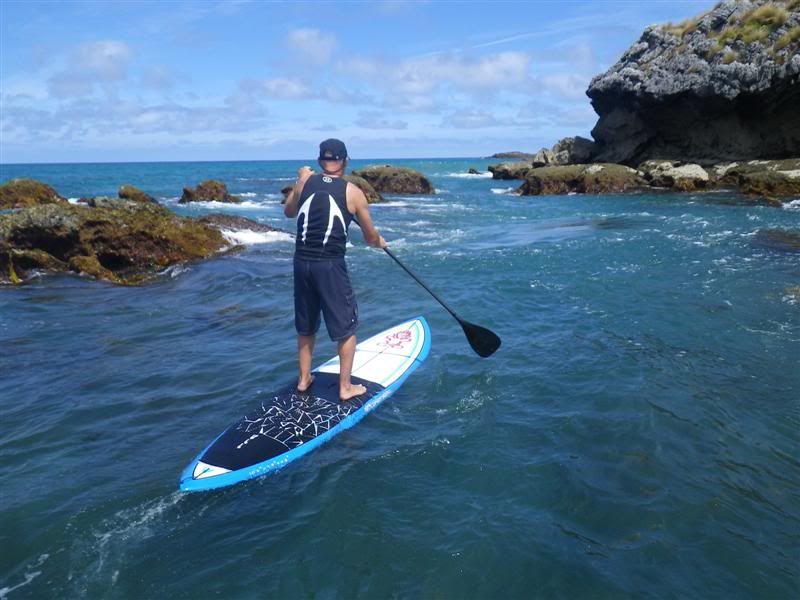 We stopped at another little beach and did some exploring.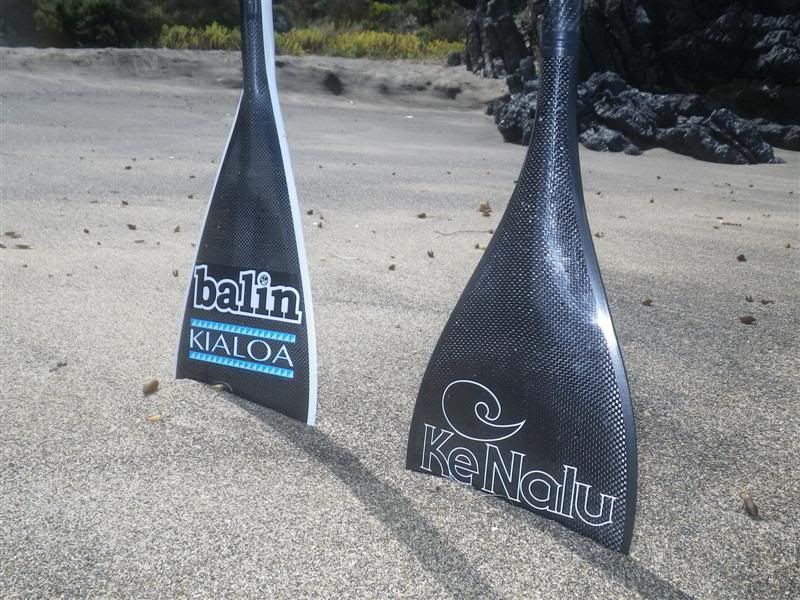 Check out this cool rock formation.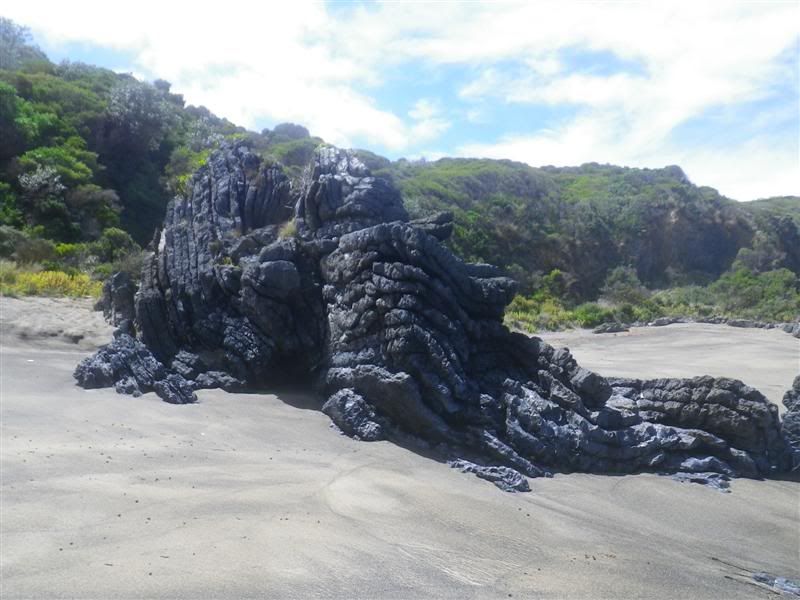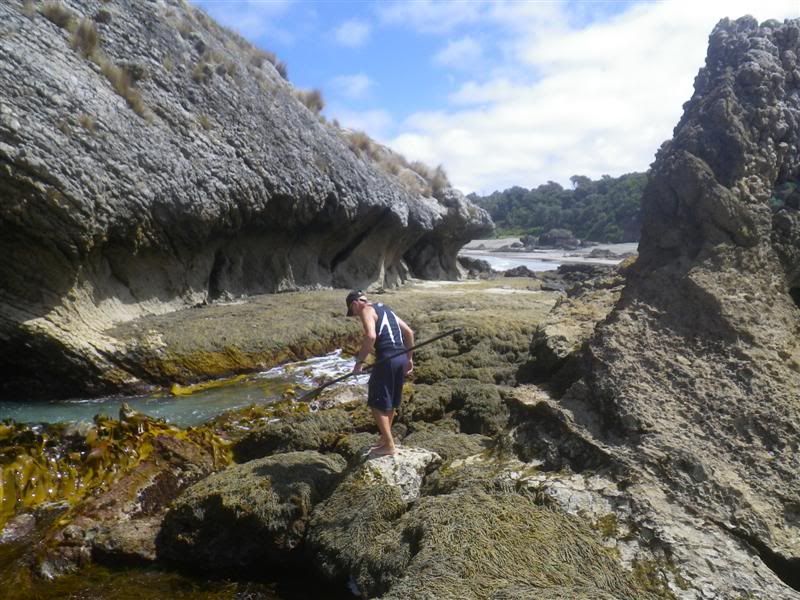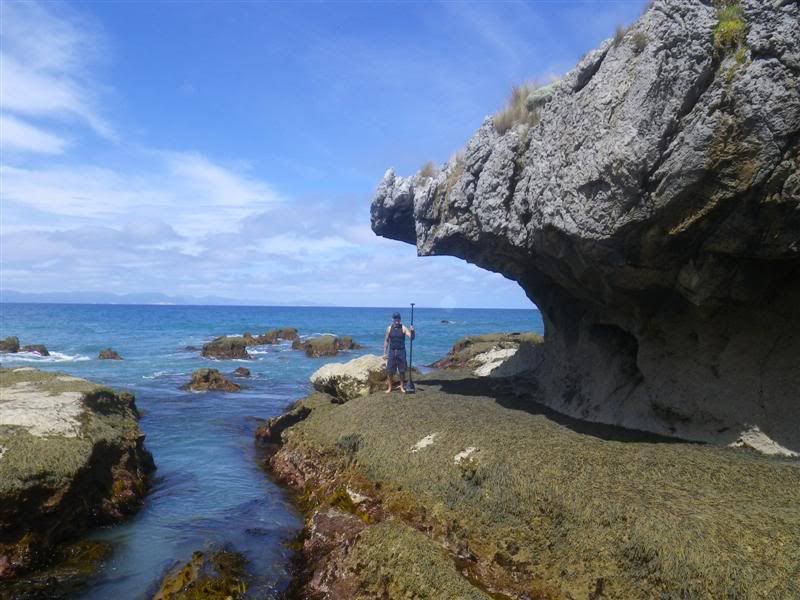 We grabed our paddles and continued on our adventure.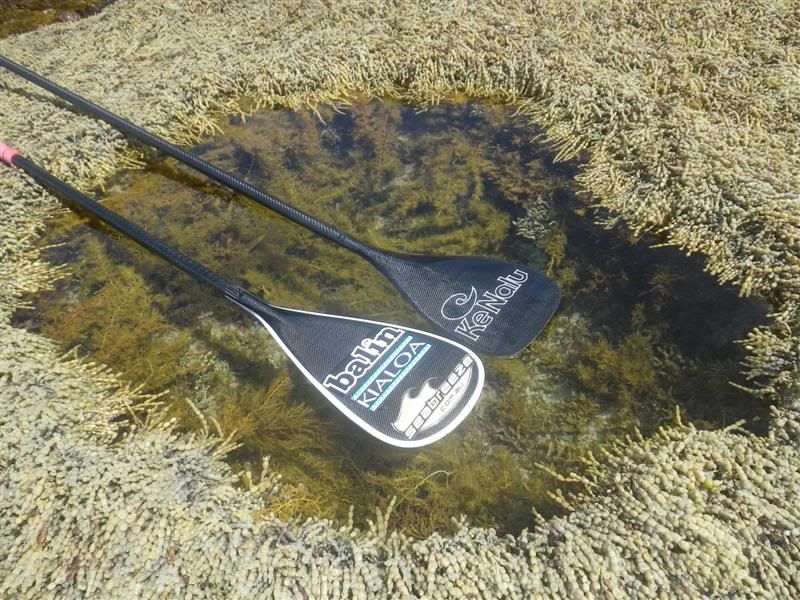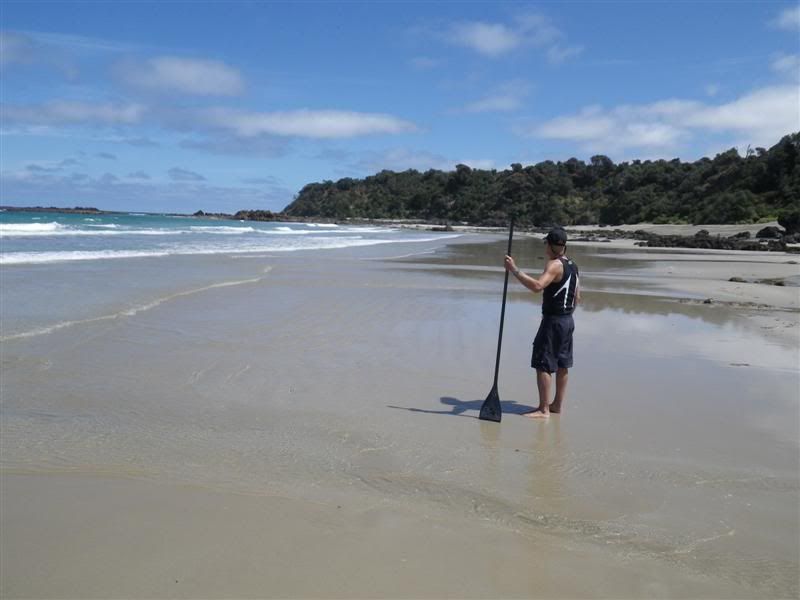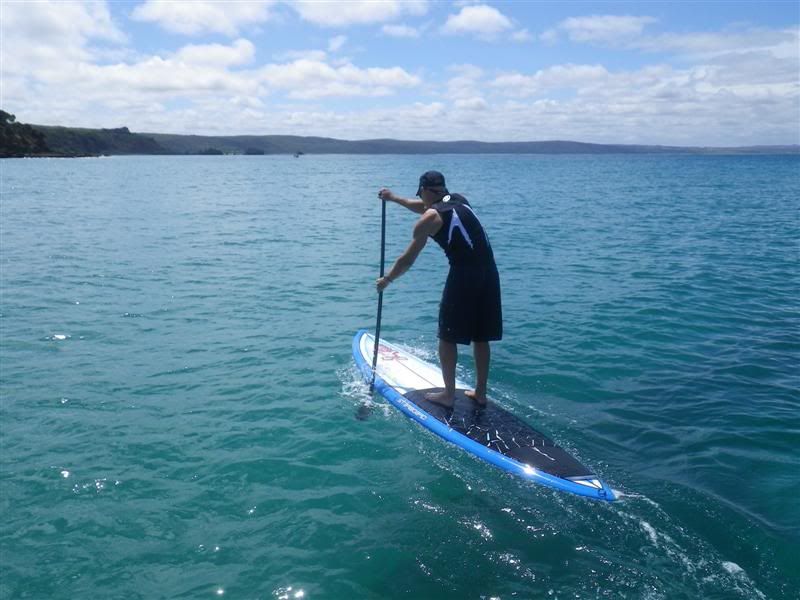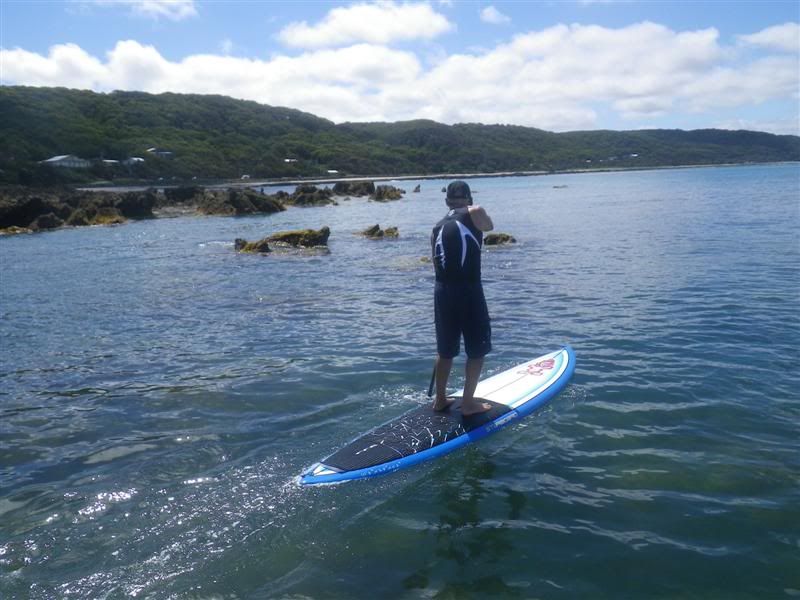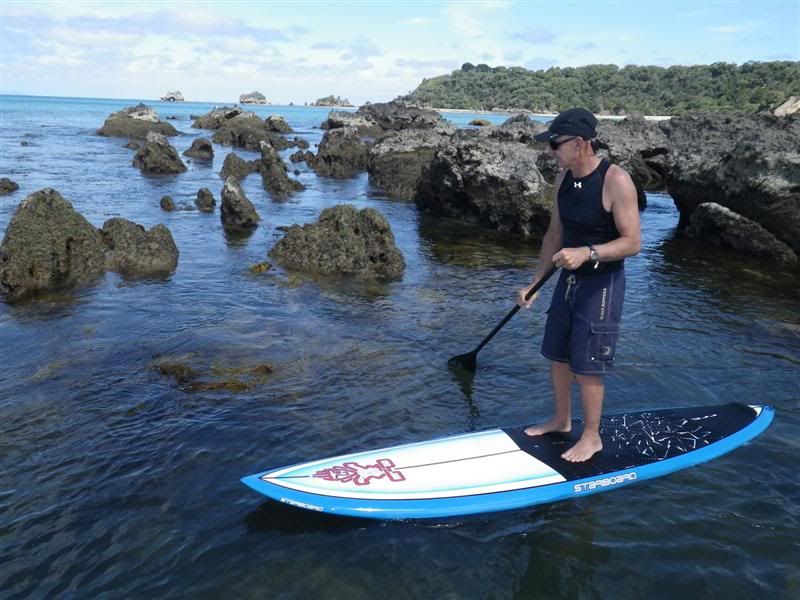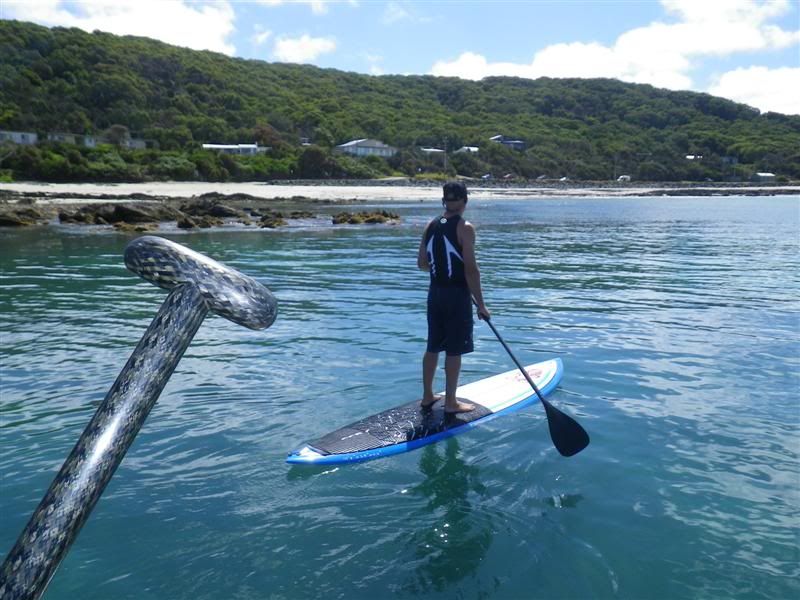 Back at the car and time to check out JC's little farm house.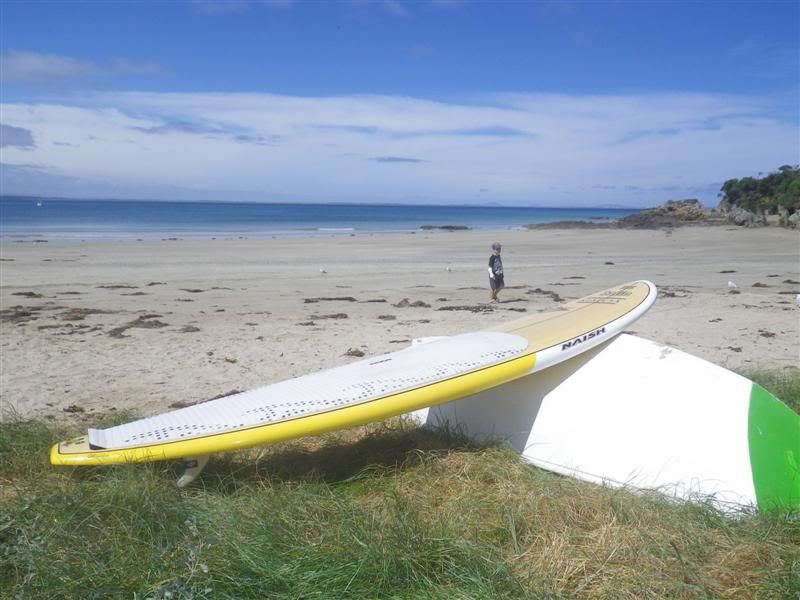 m I soon found out that his little farm house is not so little.. and had great views of where we've been paddling. I hope JC doesn't mind me posting pictures of his house that overlooks Sandy Point and the Prom.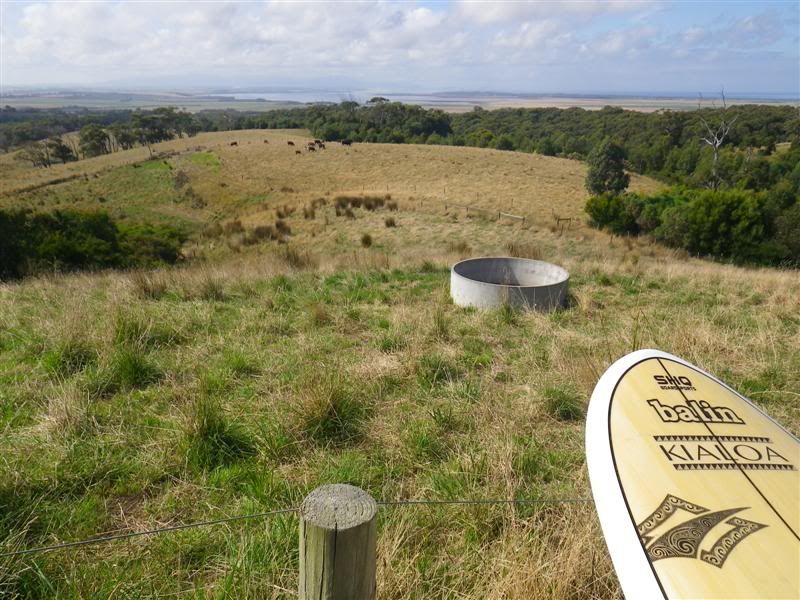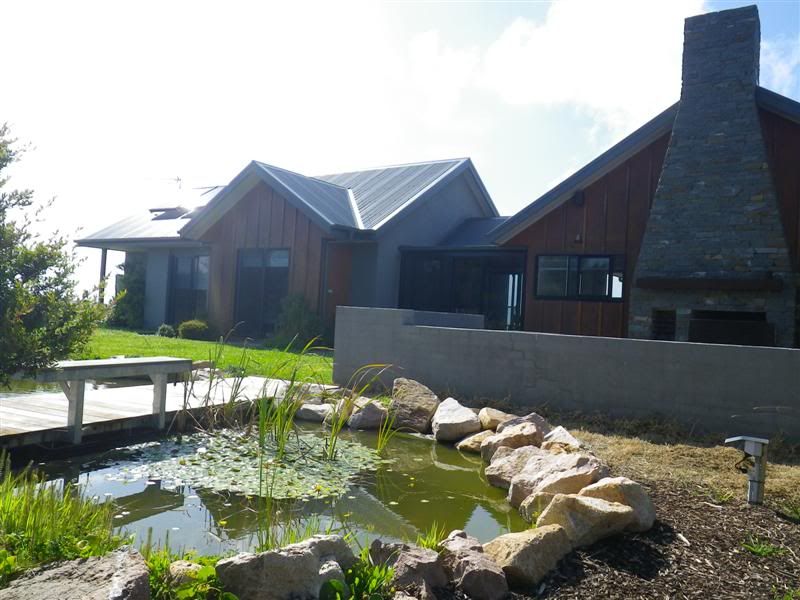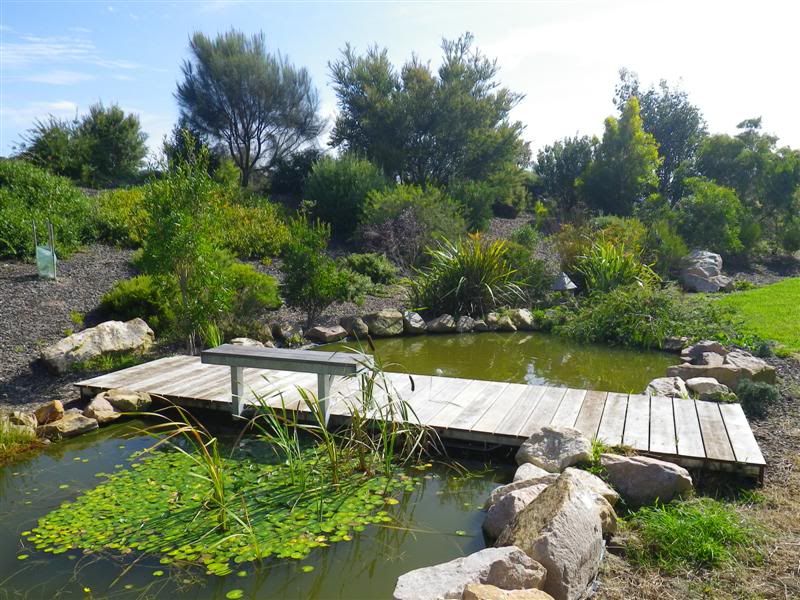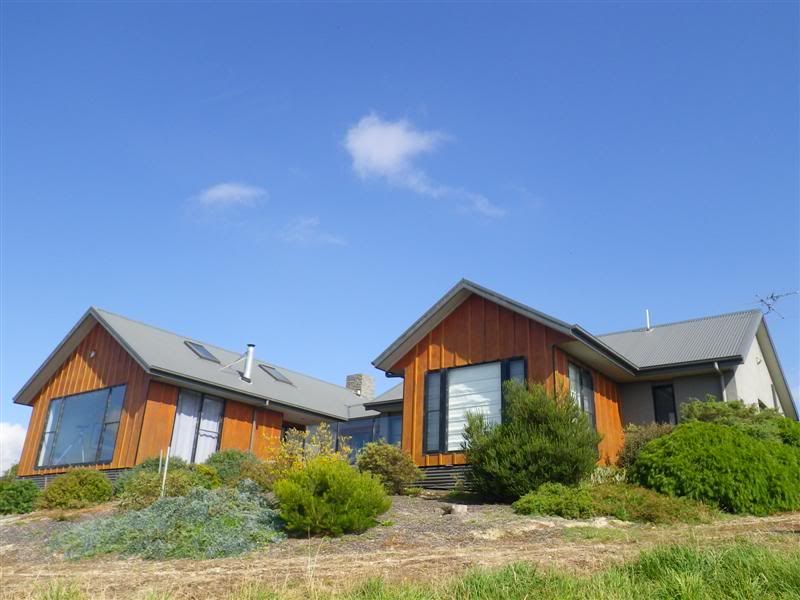 He has many dams on his farm.. I was temped to go for a paddle in this one.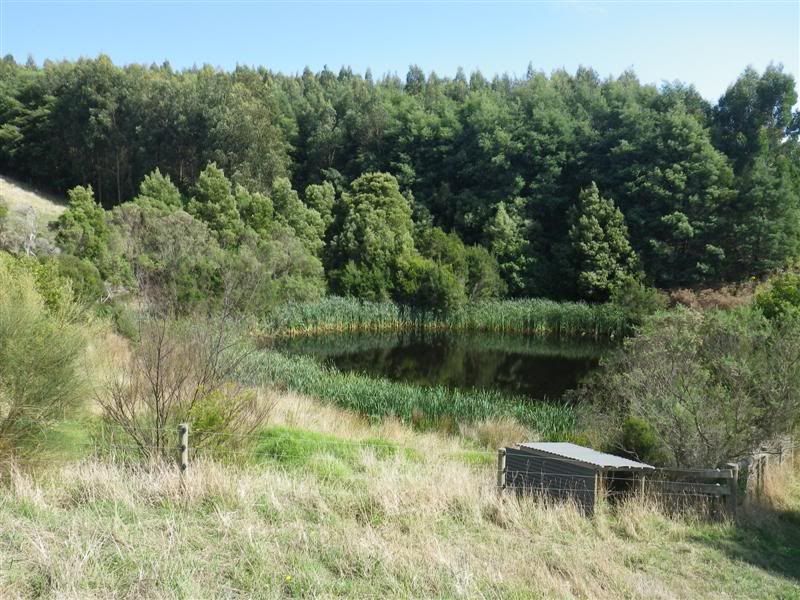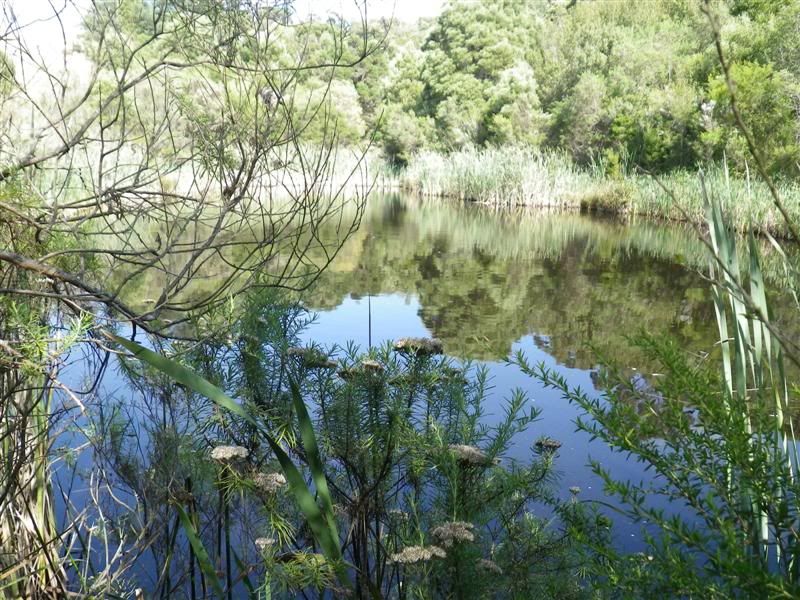 We walked through some of his gullies that had beautiful tree ferns.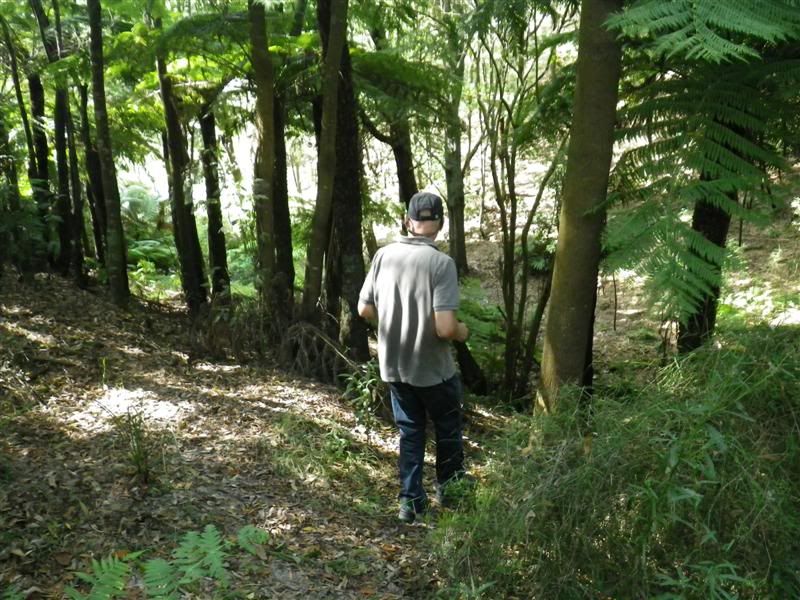 Back at the house for a rest and another look at that great view. Thanks for a fantastic day JC.. and what a great way to spend a Summer's day in Melbourne... well just a little way out of Melbourne. DJ